THE RAVING BONKERS HAVE TWO PROMO PHOTOS FOR YOU TO DOWNLOAD.
THESE ARE FREE OF COPYRIGHTS, PROVIDED THAT THEY ARE USED FOR PROMOTING THE BAND.
IT WOULD BE NICE TO MENTION THE PHOTOGRAPHER,THOUGH. SEE BELOW.

---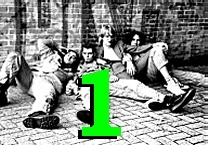 -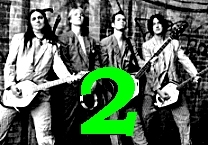 Choose your favourite, and then for a hi-res version click here: 1 or 2.
You might try a hi-contrast black and white version of 1 and/or 2 (works nice for posters)
We like them so much that we also have both 1 and 2 in full color...


Oh and by the way... left to right:
Photo 1: Erica, Georgina, Barbara and Jolanda.
Photo 2: Erica, Barbara, Georgina and Jolanda.

Photos by Bietel.
---
WE ENCOURAGE YOU TO SEND IN YOUR LIVE PHOTOS FOR AN UPCOMING GALLERY!